Family History in the Classroom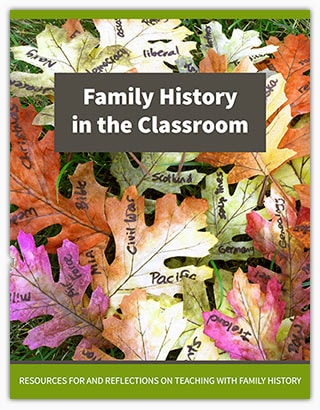 LEARN NC and Ancestry Education recruited a team of educators to explore family history in their classrooms using the Ancestry, Newspapers.com, and Fold3 databases. These educators reflect on their experience and provide resources for other educators to create their own family history classroom experiences in this enhanced digital textbook which features video, images, interactive presentations, and downloadable handouts.
Download book
*Please note: To open the iBook version of this enhanced digital textbook, you will need to download the Apple iBooks software.